Rigging Gulp Shrimp Weedless


Rigging Gulp shrimp weedless can make some areas that you might not even think about, fishable.
A weedless gulp shrimp works great when fishing grassy or rocky bottom areas for snook, redfish, and trout.
The hooks I like to use for this is a "Mustad Power Lock Plus Ultra Point Weighted Hook", this hook has a weight on the shank that can be moved up and down the shank to give your lure a different look as it drops in between twitches of the rod.
I use these in 3/0 - 4/0 and you can vary what weight to your preference.
These hooks are used more in freshwater but I use them all the time in saltwater and have never had a problem even while catching snook and redfish.
When rigging a gulp shrimp weedless, first insert the keeper into the nose of the shrimp.
After the keeper is in, hold the hook next to the gulp shrimp and get an idea where the hook needs to be pushed through the body of the shrimp.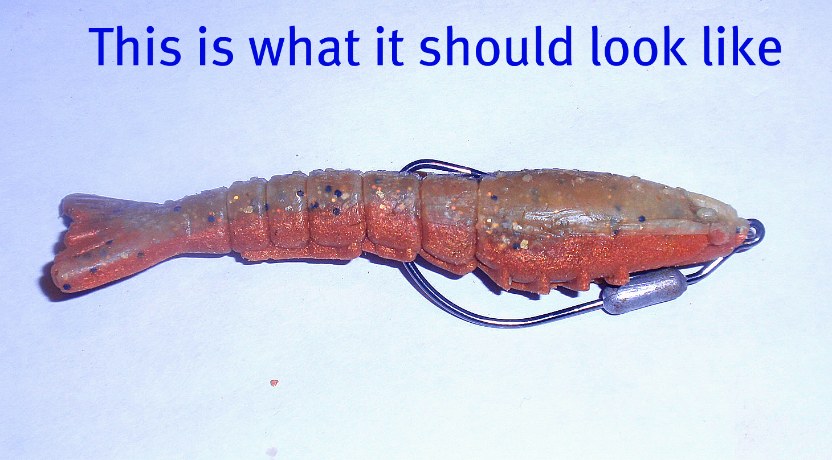 If the hook is too far back or too far forward in the body of the shrimp, it will not swim through the water right or might not be as weedless as it could be.
If you would rather your shrimp swim backwards, all that has to be done is remove the tail and repeat the process by inserting the keeper into the tail instead of the head.
The Mustad hooks used here is the hook I prefer and have had the best luck with but there are many other weedless hooks out there that can be used to rig a gulp shrimp weedless.





Return to Bait Rigging page from Rigging Gulp Shrimp Weedless page
Return to Florida Fishing Insider Home page